Nella foto: Kelvin Harrison Jr r nel mare della Città di Siracusa durante le riprese di "Cyrano"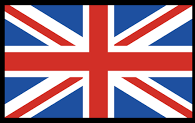 By
Maria A. Avveduto
Kelvin Harrison Jr will play Christian, Cyrano's love rival played by Peter Dinklage in the musical directed by Joe Wright and produced by Metro Goldwin Meyers.
Christian in the novel written by Rostand, is a young and handsome soldier Roxanne is in love with.
Although handsome, honest, loyal and courageous, he certainly does not have the poetic vein of Cyrano. That vein that the beautiful Roxanne will fall in love with even more.
Christian and Cyrano will leave at the front with their respective cadet companies and from the front Cyrano will send a letter to his beloved Roxanne who will split the being of Christian.
The beautiful girl will challenge the war and with her carriage will reach the place of conflict to reach her beloved Christian, overwhelmed by the passion released by these letters.
Christian will understand that he is Roxanne's and will push the ugly Cyrano to come forward with the woman.
During a dangerous reconnaissance mission, Christian is seriously injured and before dying he will ask his friend Cyrano if Roxanne learned the truth and who she chose between the two. But Cyrano will lie to his friend saying that the beautiful Roxanne has chosen him: the beautiful Christian.
Let's go back to talking about the handsome Kelvin, born and raised in New Orleans, he will move to Los Angeles to become an actor after studying audio mixing and marketing.
His film debut is in the film "12 Years a Slave", then he was noted for the horror film "It comes at Night", and then starred in "Assassination Nation", "Monsters and Men", "Monster", "The Ora del Lupo "," Luce "," Bolden "," Waves "," The Photograph "," The assistant to the stars "and" The trial of Chicago 7 ". On television instead we saw him in "Underground", "Chicago P.D.", "Roots", "NCIS: New Orleans", "Godfather of Harlem".
He has earned BATFA "Orange Rising Star Awards" nominations, "Independent Spirit Awards" nominations, "Gotham Independent Film Awards" nominations, and "San Diego Film Critics Society Awards" nominations.
Let's say that in the role of the handsome Christian, Kelvin Harrison Jr, he makes a great impression !!!