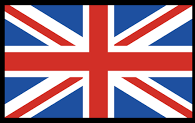 By
Maria A. Avveduto
Marvel Cinematic Universe is the latest upcoming film by Bryan Tyree Henry, who until last December was shooting the film "Cyrano" by the British Oscar-winning director, Joe Wright.
Born in Fayetteville, North Carolina in 1982, he is the son of an educator and a soldier in the US Army. He attended the well-known Morehouse College in Atlanta, Georgia.
He is known to the general public for the role he played in the television series "Atlanta" and in the series "Vice Principals", but he began his career in the theater interpreting Shakespeare's plays including "Romeo & Juliet".
On the small screen she made her debut in an episode of "Law & Order" and in 2010 in an episode of the famous series "The Good Wife" starring Julianna Mergulies, Josh Charles, Christine Baranski, MattCzuchry, Chris Noth and many others.
He later made his big screen debut with "My America".
He later starred in the Netflix film "The One" with Christooher Walken.
The first important role he gets in 2018 with the film "Hotel Artemis" with Jodie Foster, Steling K. Brown, Jeff Goldblum and Zachary Quinto.
In the same year she takes part in the films "Widows - Criminal Legacy" and "Cocaine - the true story of White Boy Rick".
Thanks to her participation in "This is Us" she gets an Emmy Award nomination.
In 2019 he participates in the remake of the horror film "The killer doll" in the role of detective Mike Norris.
In the same year he plays the character of Phastos in the film produced by "Marvel Cinematic Universe" which will be released in February of this year.
Also in 2019 he participated in "Joker" produced by Warner Bros. with Joaquin Phoenix, Robert De Niro and many others and among the producers also boasts Bradley Cooper.
In 2021 he participated in "Godzilla vs. Kong "with Rebecca Hall and Kyle Martin Chandler, and later in" The Woman at the Window "by our beloved Joe Wright.
Also with Joe Wright he worked until last December on the film "Cyrano" which stars Pet Dinklage, Haley Bennet, Ben Mendelsohn and Kelvin Harrison Jr.
Imposing presence in acting and setting, seeing him spinning in the streets of Noto, location of Wright's film, wearing seventeenth-century clothes as a captain of the Gendarmerie.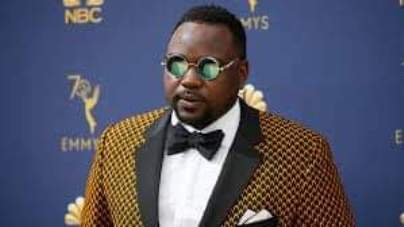 Nella foto: Bryan Tyree Henry agli Emmy Awards