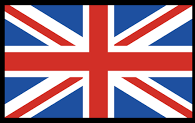 JUY 29, 2021
by Maria Anna Avveduto
AWARD FOR DIRECTOR OF THE "MILAZZO INTERNATIONAL FILM FESTIVAL" TO MAESTRO PUPI AVATI


The "Award for the Direction" of the "Milazzo International Film Festival" was awarded to the great master of cinema, Pupi Avati, who already with his latest film "She speaks to me again" won the "Feature films" section of the same festival.
The prizes were awarded to him by the director Annarita Campo, artistic director and jury president of the "Milazzo International Film Festival", founded in 2018 by the same director of Sicilian origins.
Pupi Avati, born in 1938, is a director, film producer, screenwriter and writer.
He studies "Political Science" at the University of Florence and initially attempts a career in the world of jazz.
For four years he worked as a representative of Findus, a frozen food company.
In 1970 he obtained two loans from a mysterious businessman to make his first films "Balsamus, the man of Satan" and "Thomas and the possessed".
After collaborating on Pier Paolo Pasolini's latest effort or "SalÚ or the 120 days of Sodom", he directs his third feature film entitled "La mazurka del barone, della santa e del fico fiorone" starring Ugo Tognazzi and Paolo Villaggio .
Then follows "The house of laughing windows" in 1976.
In 1977 "Bordella" was released, which was censored and featured Cristian De Sica.
In the same year the film "All deceased ... except dead" was released.
The best known, however, are "Christmas Gift" films starring Diego Abatantuono, Carlo Delle Piane, Gianni Cavina and Alessandro Haber.
In 2005 he shoots "But when do the girls arrive?" starring Vittoria Puccini, Paolo Briguglia, Claudio Santamaria.
He then directs "The second wedding night" with Antonio Albanese, Katia Ricciarelli and with Marisa Merlini.
While in 2007 he shoots "The dinner to make them known" where he directs Diego Abatantuono, Francesca Neri, Ines Sastre, Vanessa Incontrata and Violante Placido and "The hideout" with Laura Morante.
In 2008 he made "Il papa di Giovanna" and from there numerous other films.
In 2011 at the Rome Film Festival he presented "The big heart of girls" starring Micaela Ramazzotti and Cesare Cremonini.
Pupi Avati chairs the "Federico Fellini Foundation".
In 2014 he won the award as "best screenplay" for the film "A golden boy" with Sharon Stone and Riccardo Scamarcio.
In 2019 he returns to the cinema with the film "Il Signor Diavolo", starring Alessandro Haber, Lino Capolicchio, Chiara Caselli and Andrea Roncato.
"Mr. Devil" wins a "Silver Ribbon" in 2020.
In February 2021 the film "She speaks to me again" was released based on the book that tells the life of Vittorio Sgarbi's father and the love story of his parents.
The film stars Renato Pozzetto, Stefania Sandrelli, Isabella Ragonese, Alessandro Haber and many other actors.
Pupi Avati is married to Nicola, and has three children: Mariantonia Avati, also a director, Tommaso, screenwriter, and Alvise, 3d animator.
He has an older brother, Antonio, a screenwriter and producer.