j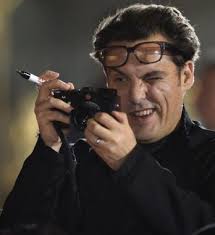 Nella foto: Joe Wright sul set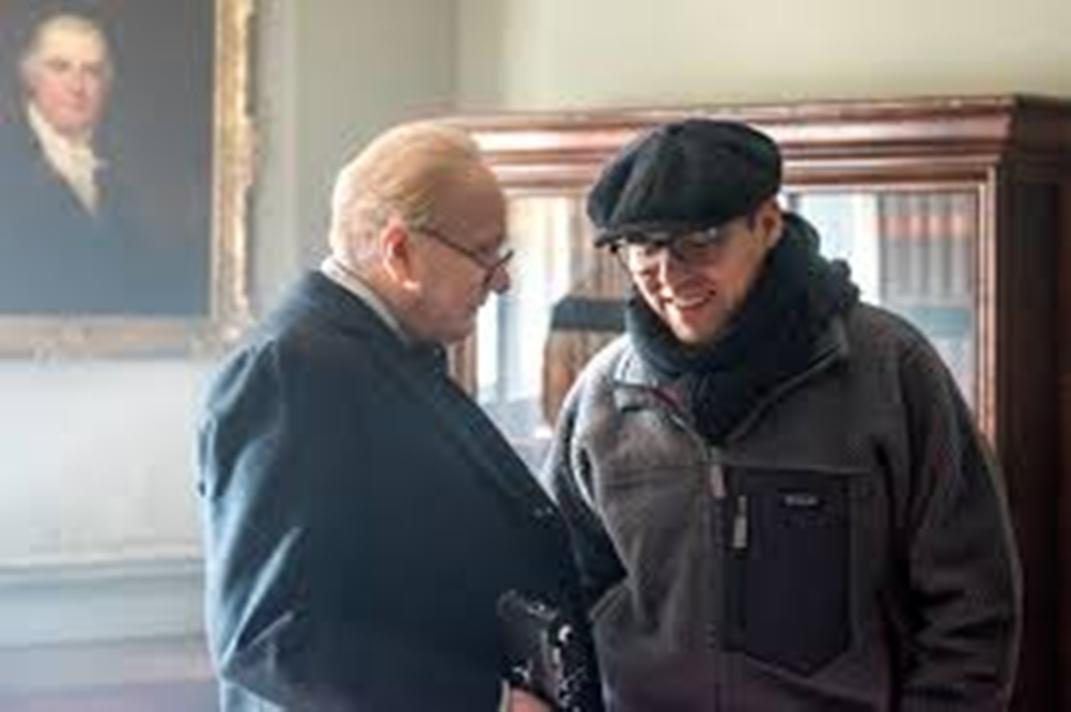 Nella foto: Joe Wright sul set di "L'ora più buia" assieme all'attore Gary Oldman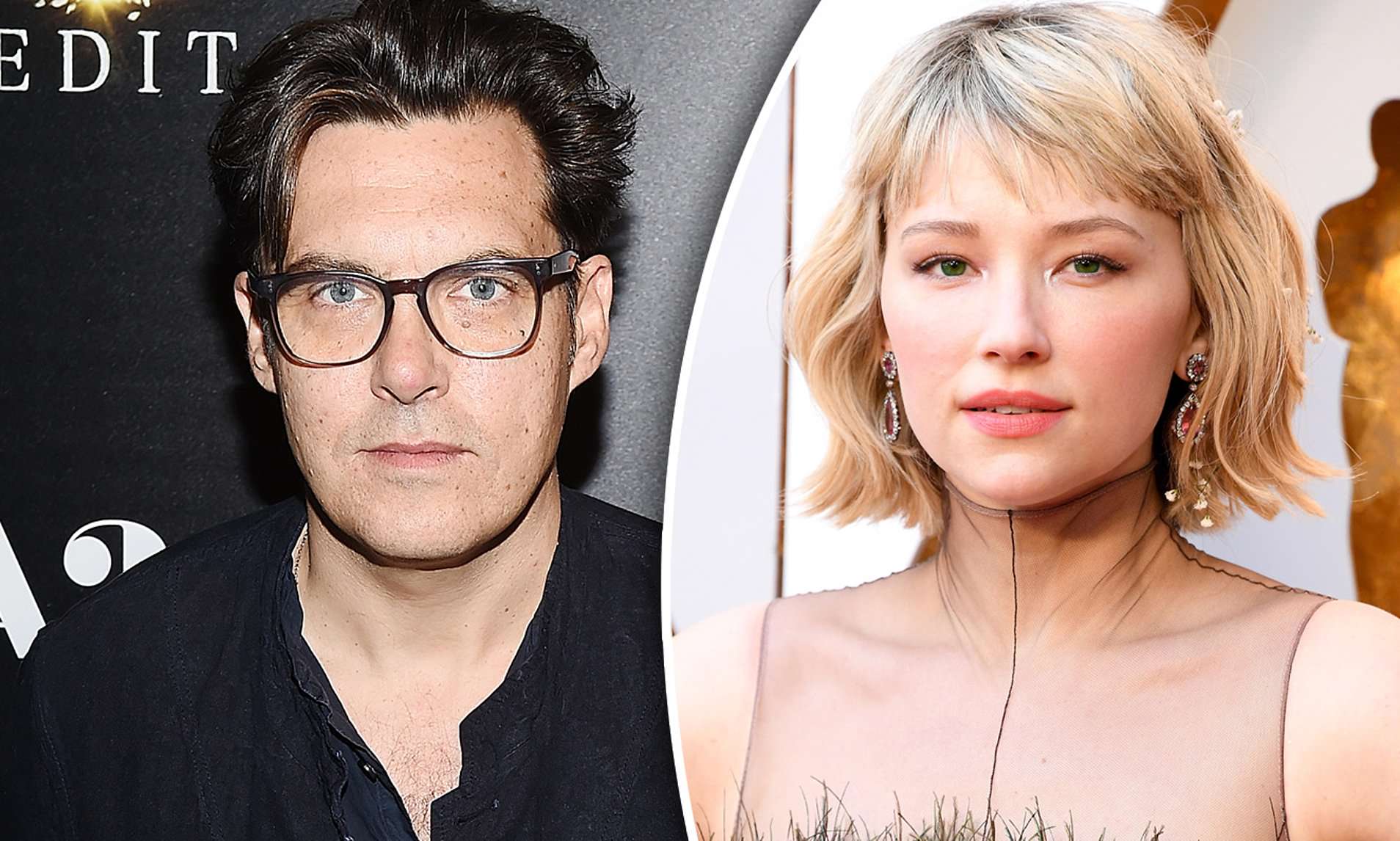 Nella foto: Joe Wright assieme alla compagna, l'attrice Haley Bennett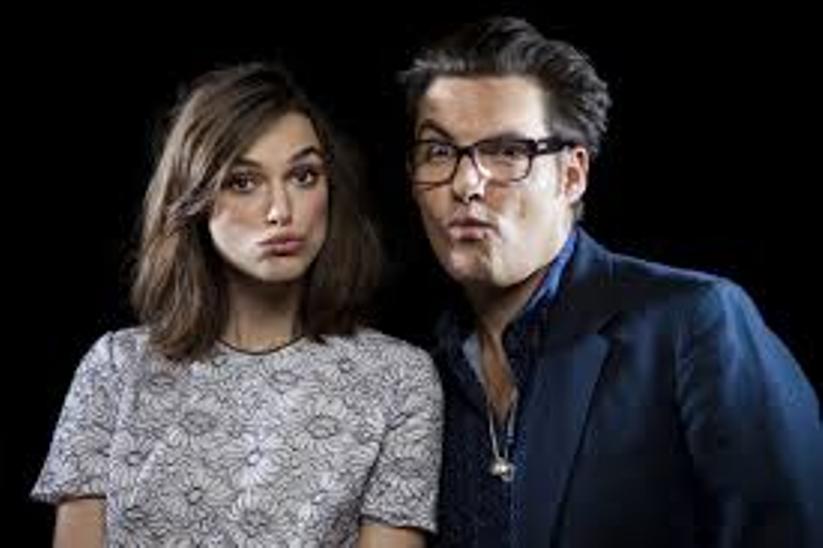 Nella foto: Joe Wright sul set assieme all'attrice hollywoodiana Keira Knightley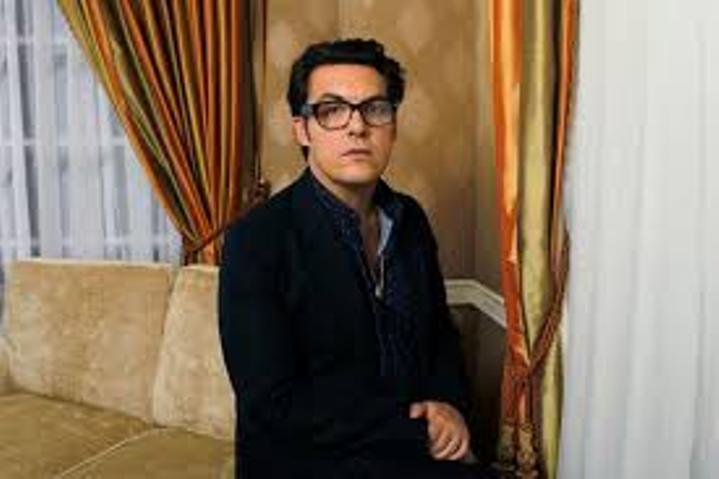 Nella foto: Joe Wright sul set

Nella foto: Joe Wright e Haley Bennett assieme alla regista e attrice italiana Annarita Campo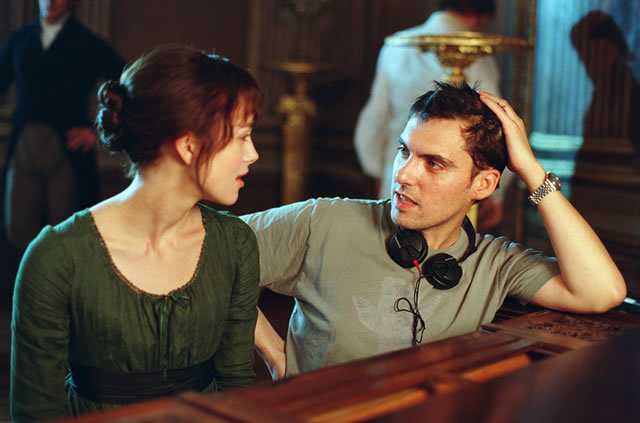 Nella foto: Joe Wright sul set di "Orgoglio e Pregiudizio" assieme a Keira Knightley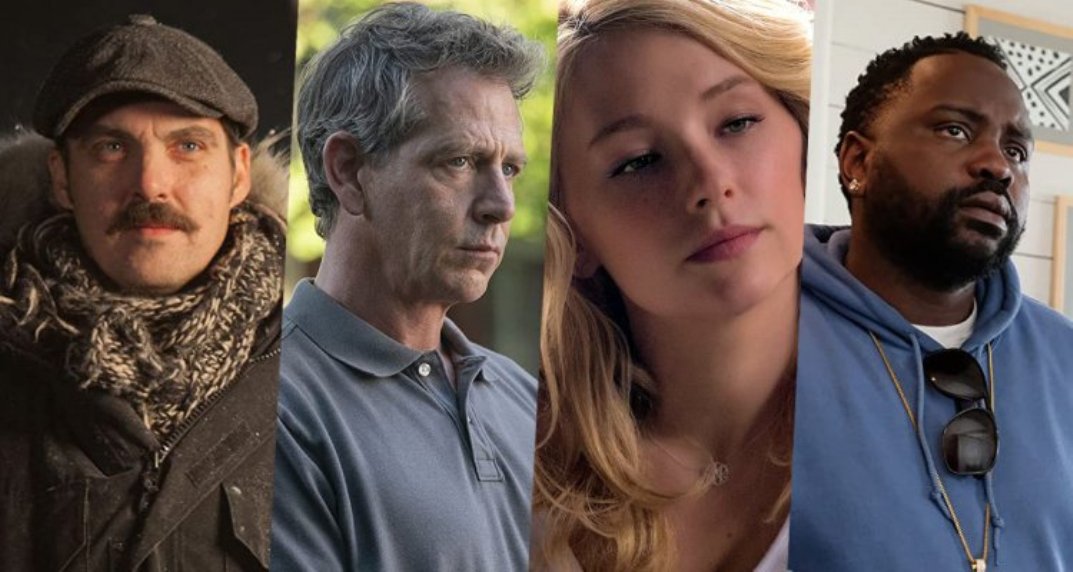 Nella foto: Joe Wright assieme agli attori di "Cyrano": Ben Mendelsohn, Haley Bennet e Bryan Tyree Henry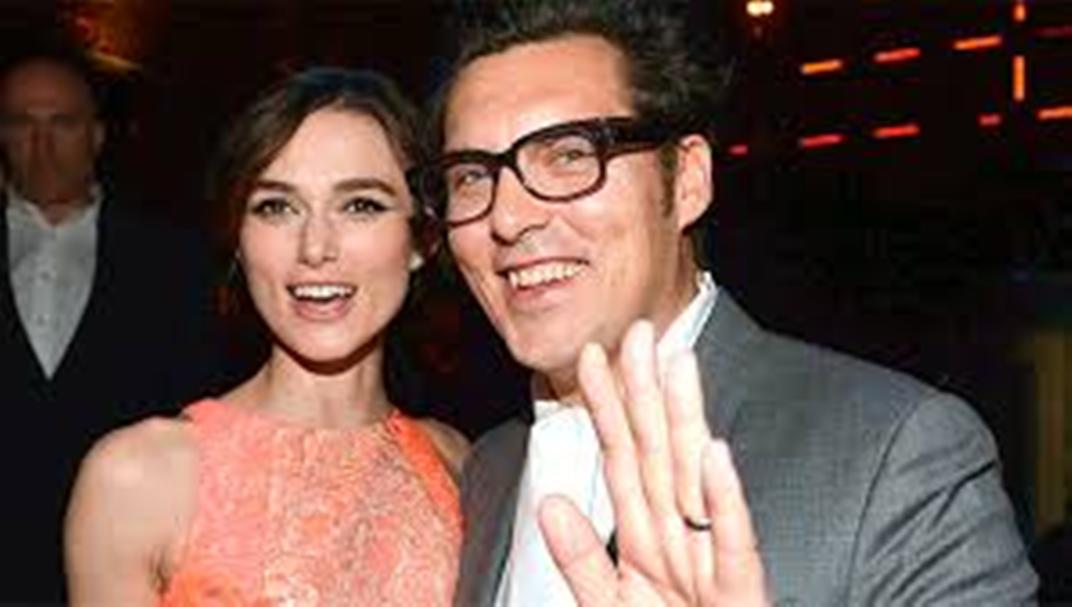 Nella foto: Joe Wright assieme all'attrice Keira Knightley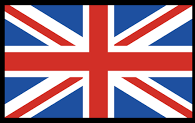 by M. Avveduto

Telling the sophisticated and talented genius of Joe Wright in a nutshell is not easy. It's not easy because Joe is a mix of extraordinary talent, great intuition and passion. The man capable of telling the past in a sophisticated, authentic, exciting, eternal and pictorial way and the future in a noir, fantastic and exciting way.
Joe Wright was born in London and his parents are the founders of the Little Angel Theater in Islington.
Passionate about painting, the characteristic that distinguishes him from other fellow directors is precisely the association of the characters in his films with those represented in classic paintings, inspired by the director David Lean.
He started working for his parents' theater, and then later took lessons at the Anna Scher Theater School.
He attended Camberwell College of Arts for a year before pursuing a bachelor's degree in fine arts and film from Central St. Martins. During the last year of attendance, he obtained a scholarship to make a short film for the BBC with which he subsequently won several awards.
He then worked for numerous productions covering various roles including casting director.
He directed some music videos and then made a second short film entitled "The End".
In 2003 he directed his first most famous TV series "Carlo II - The power and the passion". Miniseries on the life of Charles II of England produced by the BBC.
Joe Wright was engaged for four years to actress Rosamund Pike. He then married the musician Anoushka Shankar, daughter of the famous musician "Pandit" Ravi Shankar, with whom he had two children Zubin and Mohan. Shankar is the half-sister of well-known singer Norah Jones.
Wright and Shankar separated in 2017 and divorced in 2019.
The director then linked himself to the beautiful actress Haley Bennett with whom in December 2018 he had a daughter Virginia Willow. For Wright she is the third child.
His debut film is the remake of "Pride and Prejudice", based on the novel by the famous writer Jane Austen. By far the best remake in history.
Played by Keira Knightley, Matthew Macfadyen, Donald Sutherland, and Rosamund Pike, the latter was engaged to Wright with whom they broke up shortly before the wedding.
The soundtrack of the film "Pride & Prejudice" was written by a composer of Italian origin, Dario Marianelli, who then signed the soundtracks of other subsequent Wright films such as "Atonement", "The soloist", "Anna Karenina" and "The Darkest Hour".
With this film, Joe Wright earns four Oscar nominations, two Golden Globe nominations, four British Academy Film Award nominations, one Broadcast Film Critics Association Awards nomination, four Chicago Film Critics Association Awards nominations, four nominations and two Empire Awards. Awards, Best Newcomer Wright Award from the Boston Society of Film Critics Awards, three European Film Awards nominations, six London Critics Circle Film Awards nominations and three awards, one nomination and one Satellite Award nomination, two Teen nominations Choice Awards and a Golden Trailers Awards.
The second film will be "Atonement," an adaptation of the book of the same name written by Ian McEwan starring Keira Knightley and James McAvoy. The film was nominated for seven Golden Globes, six Academy Award nominations winning "Best Score" alone, fourteen BAFTA Award nominations and winning Best Production Design and Best Picture.
Then it's the turn of "The Soloist" starring Jamie Foxx and Robert Downey Jr. It tells the life of the musical prodigy Nathaniel Ayers, who develops schizophrenia in his second year at Juilliard and then ended up among the homeless on the streets of Los Angeles . And there the musician performs with the violin and cello. The film was released in 2019.
In 2011 it was the turn of "Hanna" played by Saoirse Ronan who worked with Wright in "Atonement", Eric Bana and Cate Blanchett.
It deals with the story of Hanna a little girl who was orphaned of her mother and raised as a soldier by her father, a former CIA agent. She educated in total isolation with her father's aim to make her a perfect killer. Hanna will find herself hunted down by a ruthless agent of a deviated section of Intelligence. The girl will leave behind a trail of death and she will have to accept her own destiny made of uncertainty and devoid of the normality that she so desired.
In 2011 Wright returned to direct period films. Wright thus began working on the film "Anna Karenina" based on the novel of the same name by Lev Tolstoy which stars Keira Knightley, Jude Law, Aaron Joohnson.
The film is shot between England and Russia with precision in St. Petersburg and Moscow.
The curiosity of this film is that eight different posters have come out.
The "Torino Film Festival" hosted the national preview of this film. He has received three nominations and an Academy Award for Best Costume Design, a Golden Globe nomination, five nominations and a BAFTA Award, three nominations and a "European Film Awards", two awards at the "Hampton International Film Festival", two "Critics Choice Movie Awads" awards, one "Hollywood Film Festival" award, one "Las Vegas Critics Society" award, one "San Diego Film Critics Society" nomination and six "Satellite Awards" nominations.
In 2015 he decided to make the film "Pan - Journey to the Neverland" reinterpretation of the classic "Peter Pan" written by the British James Matthew Barrie. Thus proposing an alternative version of the legend of the child who does not want to grow up.
Produced by Warner Bros. Pictures, he stars Levi Miller as Peter Pan and with Hugh Jackman, Garrett Hedlund and Rooney Mara.
To look for the little protagonist who will play Pan, Warner Bros. Pictures will hold a casting and in the summer of 2014 the entire cast is presented before shooting the following fall.
The film released at the box office unfortunately turns out to be a flop and Warner Bros. Pictures collects a total of about 129 thousand dollars, losing over 30 million since the total budget was 150 million dollars.
He has been nominated for the "AACTA Awards", an award for the "Camerimage", two nominations for the "Razzie Awards", a nomination for the "Young Artist Awards" and a nomination for the "Young Entertainer Award".
In 2017 he shoots "The Darkest Hour". Film focused on the figure of Winston Churcill during the first months of the Second World War.
Set in 1940, it tells of the Prime Minister of Great Britain, Churcill, who must face one of the most decisive tests: negotiating peace with Hitler's Nazi Germany and continuing the war to defend peace and freedom, which have always been ideals of nation led by the same.
After the relentless invasion of Nazi forces aimed at conquering all of present-day Western Europe, the threat of invasion by the Germans is almost real. Churcill will pass its darkest hour by mobilizing the nation, against the will of King George VI, to change the fate of the nation and the course of world history.
Produced by Universal Pictures and written by Anthony McCarten about the real events of Winston Churcill. The film stars a stunning Gary Oldman and also stars Kristin Scott Thomas.
It is rumored that Oldman spent over two hundred hours in makeup and smoked 400 cigars to make the film.
Presented exclusively at the Telluride Film Festival and the Toronto International Film Festival, nominated for six Oscars, he won only two for "Best Actor" to Gary Oldman and "Best Makeup", a Golden Globe for Oldman, nine nominations for the "British Academy. Film Awards "winning two" Best Actor "and" Best Makeup and Hairstyle ", five nominations and one Oldman award at the" Satellite Award ", four nominations and two awards at the" Critics Choice Awards ", two nominations and one Oldman award at the "AACTA Award", one "VES Awards" nomination, and two "Make-Up Artists and Hair Stylist Guild Award" awards. The "Screen Actors Guild Award" and the "Washington D.C. Area Film Critics Association "award an award to Gary Oldman. The same is also nominated for the "San Diego Film Critics Society Awards", the "Chicago Film Critics Association" and the "European Film Awards".
In 2018 he directed the film "The woman in the window" produced by 20th Century Fox and distributed with Netflix, starring Amy Adams, Gary Oldman, Wyatt Russell, Brian Tyree Henry, Jennifer Jason Leigh and Julienne Moore.
The screenplay was written by Tracy Letts and is based on the novel of the same name by A.J. Finn.
The film tells the story of Anna Fox, a psychologist, who has been suffering from agoraphobia for some time and spends her days locked up in her apartment in New York, spending time interacting online. One day while she is spying on her neighbors across the street, she witnesses a heinous crime and from that moment her life will change forever.
This plot is somewhat reminiscent of Alfred Hitchcock's "The Window to the Courtyard".
The film was shot entirely in New York between August and October 2018 and was scheduled for release in May 2020, but due to covid 19 it was postponed to 2021 on the Netflix platform that purchased the rights.
In 2020, however, Joe Wright gave life to another masterpiece whose release in America is scheduled for December 10, 2021. We are talking about "Cyrano" based on the adaptation by Erica Schmidt and based on the novel "Cyrano de Bergerac" by the French writer of the nineteenth century Edmond Rostand.
Wright chose Sicily as the set of his film, transforming it into France in the 17th century.
A Hollywood cast for a spectacular film, among the characters appear the names of Haley Bennet, Peter Dinklage, Ben Mendelsohn, Brian Tyree Henry and Kelvin Harrison Jr .. In addition to the names already disclosed, other characters appear that will be disseminated later.
Many people who participated as extras, dancers and actors. The director-actress Annarita Campo is in the cast of the same, chosen directly by Joe Wright.
Joe Wright also directed the "Chanel" commercial starring Hollywood actress Keira Knightly. We all remember the spot, it is the one where Keira climbs up the large white spiral stairs and a man behind her trying to reach her. We await the next work of this genius of world cinema.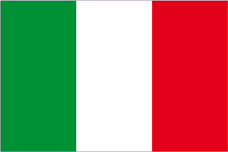 A cura di
M. Avveduto
Raccontare il genio sofisticato e talentuoso di Joe Wright in poche parole non è facile. Non è facile perché Joe è un mix di talento straordinario, grande intuito e passione. L'uomo capace di raccontare il passato in maniera sofisticata, autentica, emozionante, eterna e pittorica ed il futuro in maniera noir, fantastico e emozionante.
Joe Wright è nato a Londra e i suoi genitori sono i fondatori del teatro di marionette "Little Angel Teatre" di Islington.
Appassionato alla pittura, la caratteristica che lo contraddistingue con gli altri colleghi registi è proprio l'associare i personaggi dei suoi film a quelli rappresentati nei dipinti classici ispirandosi al regista David Lean.
Ha iniziato a lavorare per il teatro dei genitori, e poi successivamente ha preso lezioni presso l'Anna Scher Theatre School.
Ha frequentato un anno al Camberwell College of Arts prima di prendere una laurea in belle arti e film al Central St. Martins. Proprio nel corso dell'ultimo anno di frequentazione ottiene una borsa di studio per realizzare un cortometraggio per la BBC con il quale vince successivamente diversi premi.
Ha poi lavorato per numerose produzioni ricoprendo ruoli vari tra cui direttore di casting.
Ha diretto alcuni videoclip musicali ed ha poi realizzato un secondo cortometraggio dal titolo di "The End".
Nel 2003 dirige la sua prima serie tv più famosa "Carlo II- Il potere e la passione". Miniserie sulla vita di Carlo II d'Inghilterra prodotta dalla BBC.
Joe Wright è stato fidanzato per quattro anni con l'attrice Rosamund Pike. Si è sposato poi con la musicista Anoushka Shankar, figlia del famoso musicista "Pandit" Ravi Shankar, con la quale ha avuto due figli Zubin e Mohan. La Shankar è sorellastra della nota cantante Norah Jones.
Wright e Shankar si sono separati nel 2017 ed hanno divorziato nel 2019.
Il regista si è poi legato alla bellissima attrice Haley Bennett dalla quale nel dicembre 2018 ha avuto una figlia Virginia Willow. Per Wright è la terza figlia.
Il suo film di esordio è il remake di "Orgoglio e Pregiudizio", tratto dal romanzo della famosa scrittrice Jane Austen. In assoluto il miglior remake della storia.
Interpretato da Keira Knightley, Matthew Macfadyen, Donald Sutherland, e Rosamund Pike, quest'ultima è stata fidanzata con Wright con il quale si sono lasciati poco prima delle nozze.
La colonna Sonora del film "Orgoglio & Pregiudizio" è stata firmata da un compositore di origini italiane, Dario Marianelli, che ha poi firmato le colonne sonore di altri successivi film di Wright come "Espiazione", "Il solista", "Anna Karenina" e "L'ora più buia".
Con questo film, Joe Wright ottiene quattro nomination agli Oscar, due nomination ai Golden Globe, quattro nomination ai British Academy Film Award, una nomination Broadcast Film Critics Association Awards, quattro nomination ai Chicago Film Critics Association Awards, quattro nomination e due premi degli Empire Awards, premio miglior regia esordiente a Wright della Boston Society of Film Critics Awards, tre nomination alla European Film Awards, sei nomination della London Critics Circle Film Awards e tre premi assegnati, una nomination ed un premio assegnato ai Satellite Award, due nomination ai Teen Choice Awards e un premio Golden Trailers Awards.
Il secondo film sarà "Espiazione", un adattamento dell'omonimo libro scritto da Ian McEwan che vede protagonista Keira Knightley e James McAvoy. Il film è stato nominato per sette Golden Globe, sei candidature agli Oscar vincendo solo come "Miglior Colonna Sonora", quattordici candidature ai BAFTA Awards e vince come miglior scenografia e miglior film.
Poi è la volta de "Il solista" interpretato da Jamie Foxx e Robert Downey Jr. Racconta la vita del prodigio musicale Nathaniel Ayers, che sviluppa la schizofrenia nel suo secondo anno alla Juilliard e finito poi tra i senza tetto per le strade di Los Angeles. E lì il musicista si esibisce con il violino e violoncello. Il film è uscito nel 2019.
Nel 2011 è la volta di "Hanna" interpretato da Saoirse Ronan che ha lavorato con Wright in "Espiazione", Eric Bana e Cate Blanchett.
Tratta la storia di Hanna una bambina rimasta orfana di madre e cresciuta come un militare dal padre, ex agente della CIA. Educata in totale isolamento con lo scopo del padre di farla diventare una perfetta assassina. Hanna si troverà braccata da una spietata agente di una sezione deviata della Intelligence. La ragazzina si lascerà alle spalle una scia di morte e dovrà accettare il proprio destino fatto di incertezza e privo della normalità che tanto desiderava.
Nel 2011 Wright torna a dirige film in costume. Wright inizia così a lavorare al film "Anna Karenina" tratto dall'omonimo romanzo di Lev Tolstoy che vede interpreti Keira Knightley, Jude Law ì, Aaron Joohnson.
Il film viene girato tra l'Inghilterra e la Russia con precisione a San Pietroburgo e Mosca.
La curiosità di questo film è che sono uscite otto locandine diverse.
Il "Torino Film Festival" ha ospitato l'anteprima nazionale di questo film. Ha ottenuto tre nomination ed un Premio Oscar per i migliori costumi, una nomination ai Golden Globe, cinque nomination ed un premio ai BAFTA, tre nomination e un premio agli "European Film Awards", due premi all' "Hampton International Film Festival", due premi ai "Critics Choice Movie Awads", un premio all'"Hollywood Film Festival", un premio ai "Las Vegas Critics Society", una nomination ai "San Diego Film Critics Society" e sei nomination ai "Satellite Awards".
Nel 2015 decide di realizzare il film "Pan- Viaggio sull'isola che non c'è" rivisitazione del classico "Peter Pan" scritto dal britannico James Matthew Barrie. Riproponendo così una versione alternativa della leggenda del bambino che non vuole crescere.
Prodotto dalla Warner Bros. Pictures è interpretato da Levi Miller nel ruolo di Peter Pan e con Hugh Jackman, Garrett Hedlund e Rooney Mara.
Per cercare il piccolo protagonista che interpreterà Pan, la Warner Bros. Pictures indirà un casting e nell'estate del 2014 viene presentato tutto il cast al completo prima di iniziare il successivo autunno le riprese dello stesso.
Il film uscito al botteghino purtroppo risulta un flop e la Warner Bros. Pictures incassa un totale di circa 129mila dollari, perdendone oltre 30 milioni visto che il budget totale è stato di 150 milioni di dollari.
Ha ottenuto una candidatura agli "AACTA Awards", un premio al "Camerimage", due candidature ai "Razzie Awards", una candidatura ai "Young Artist Awards" ed una candidatura al "Premio Giovani Entertainer".
Nel 2017 gira "L'ora più buia". Film incentrato sulla figura di Winston Churcill durante i primi mesi della seconda guerra mondiale.
Ambientato nel 1940, racconta del Primo Ministro della Gran Bretagna, appunto Churcill, il quale deve affrontare una delle prove più decisive: negoziare la pace con la Germania nazista di Hitler e continuare la guerra per difendere la pace e la libertà, da sempre ideali della nazione dallo stesso guidata.
Dopo l'inarrestabile invasione delle forze naziste volte a conquistare tutta l'attuale Europa occidentale, la minaccia di invasione da parte dei tedeschi è quasi reale. Churcill passerà la sua ora più buia mobilitando la nazione, contro la volontà di re Giorgio VI, per cambiare le sorti della nazione ed il corso della storia mondiale.
Prodotto dalla Universal Pictures e scritto da Anthony McCarten sulle vicende realmente accadute a Winston Churcill. Il film è interpretato da uno strabiliante Gary Oldman e vede la partecipazione anche di Kristin Scott Thomas.
Si vocifera che Oldman ha passato oltre duecento ore al trucco e fumato 400 sigari per realizzare il film.
Presentato in esclusiva al Telluride Film Festival ed al Toronto International Film Festival, candidato a sei premi Oscar se ne aggiudica solo due come "Miglior Attore" a Gary Oldman e "Miglior Trucco", un Golden Globe per Oldman, nove candidature ai "British Academy Film Awards" vincendone due "Miglior Attore" e "Miglior trucco e acconciatura", cinque candidature ed un premio ad Oldman ai "Satellite Award", quattro candidature e due premi ai "Critics Choice Awards", due candidature ed un premio ad Oldman agli "AACTA Award", una candidatura ai "VES Awards", e due premi ai "Make-Up Artists and Hair Stylist Guild Award". Lo "Screen Actors Guild Award" ed il "Washington D.C. Area Film Critics Association" assegnano un premio a Gary Oldman. Lo stesso viene anche candidato ai "San Diego Film Critics Society Awards", ai "Chicago Film Critics Association" ed agli "European Film Awards".
Nel 2018 dirige il film "La donna alla finestra" prodotto dalla 20th Century Fox e distribuito con Netflix, vede protagonisti Amy Adams, Gary Oldman, Wyatt Russell, Brian Tyree Henry, Jennifer Jason Leigh e Julienne Moore.
La sceneggiatura è stata scritta da Tracy Letts ed è tratta dall'omonimo romanzo di A.J. Finn.
Il film narra la storia di Anna Fox, una psicologa, che soffre da tempo di agorafobia e trascorre le sue giornate richiusa nel suo appartamento a New York passando il tempo ad interagire on-line. Un giorno mentre si trova a spiare i suoi vicini dall'altra parte della strada assiste ad un efferato crimine e da quel momento la sua vita cambierà per sempre.
Questa trama ricorda un po' "La finestra sul cortile" di Alfred Hitchcock.
Il film è stato girato interamente a New York tra agosto ed ottobre 2018 e l'uscita era prevista per maggio 2020 ma causa covid 19 è stato rimandato al 2021 sulla piattaforma Netflix che ne ha acquistato i diritti.
Nel 2020 invece Joe Wright ha dato vita ad un altro capolavoro la cui uscita in America è prevista per il 10 dicembre 2021. Stiamo parlando di "Cyrano" basato sull'adattamento di Erica Schmidt e tratto dal romanzo "Cyrano de Bergerac" dello scrittore francese dell'ottocento Edmond Rostand.
Wright ha scelto la Sicilia come set del suo film trasformandola nella Francia del 600.
Un cast hollywoodiano per un film spettacolare, tra i personaggi spuntano i nomi di Haley Bennet, Peter Dinklage, Ben Mendelsohn, Brian Tyree Henry e Kelvin Harrison Jr.. Oltre ai nomi già resi noti spuntano altri personaggi che saranno diffusi in seguito.
Tante le persone che hanno partecipato come comparse, ballerini e attori. La regista- attrice Annarita Campo è nel cast dello stesso, scelta direttamente da Joe Wright.
Joe Wright ha diretto anche lo spot di "Chanel" interpretato dall'attrice hollywoodiana Keira Knightly. Lo spot lo ricordiamo tutti, è quello dove Keira sale correndo delle grandi scale bianche a chiocciola ed un uomo dietro di lei che cerca di raggiungerla.
Attendiamo la prossima opera di questo genio del cinema mondiale.